Our software, when used with popular hardware systems, allows many of our customers to quickly and easily cut their own sandblast stencil.
We have thousands of designs available, with matching brochures and catalogs, and we offer thousands of additional pieces of clip art and classic components.
For commemorative brick stencils and onsite stencil cutting, we recommend our monument font package and one of our portable plotters.
Design Mart's studio can match photos and rubbings of any stone for restoration or creating additional monuments for a family's cemetery space.  In most cases our studio can work right on top of your photo for an exact match.  For best results you'll want to shoot the monument straight on.  Photos taken at an angle are distorted, and duplications can't be precise.  Here are some examples of recent work from our studio.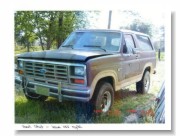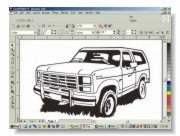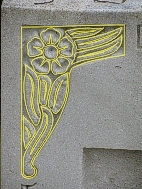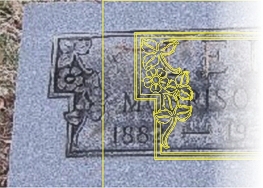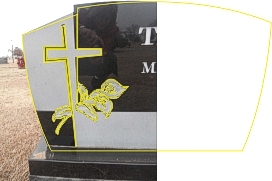 Please give us a call at 800-736-7455 or email your photo to d-mart@designmart.com, and our studio will be glad to reply with an estimate.  It's faster and more affordable than you might think!  
Please email or call for more information. We'll be glad to discuss the many options that can help you cut your own stencil.